WHY CONSIDER CUSTOMIZED ERP SOLUTIONS FOR YOUR BUSINESS: BENEFITS, USE CASES
Properly chosen ERP (Enterprise Resource Planning) software can help you to organize, automate and improve your business. Custom ERP software can increase the efficiency and maintain continuous growth. Unfortunately, choosing such kind of software randomly, you risk wasting money without boosting your business. In this article, we'll consider the main benefits of using customized ERP solutions and share with you some tips that'll help you to choose right ERP solution. 
Companies demonstrate a solid interest in ERP solutions worldwide. According to the Statista website, the global ERP spend has increased by more than 40% in the period 2010-2017: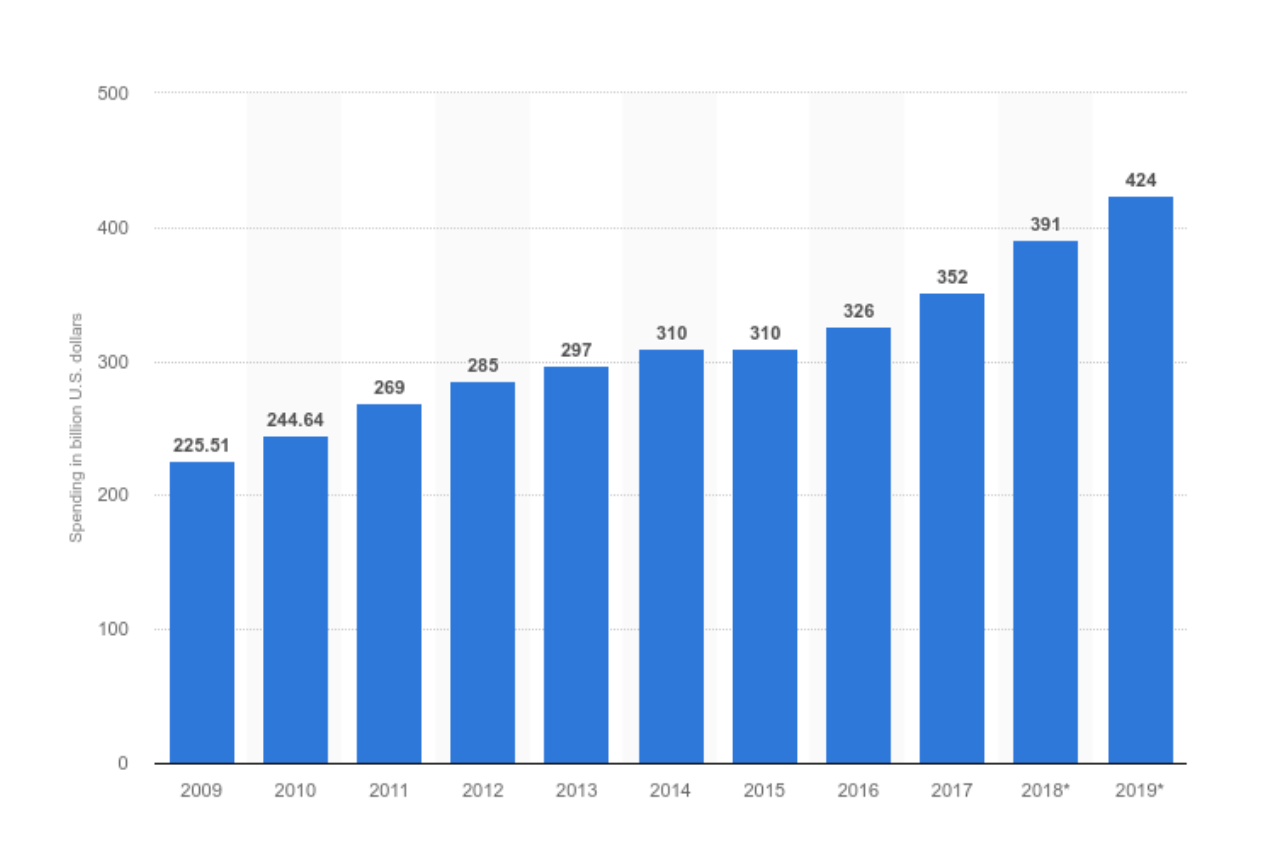 An ERP application is a data management tool that allows viewing and sharing data to optimize and automate basic business operations.
There's a common misconception that ERP software is suitable only for large organizations. The truth is that even small and medium businesses can benefit from using customized ERP solutions. Such systems have a modular architecture and can be modified as business changes, following the increasing complexity. Therefore, more and more often we can face the situation when companies from SME sector that follow the desire to reduce costs, decide to abandon the idea of developing an ERP application from scratch. Instead of that, they decide to modernize the existing software solution by adding custom-made modules that implement missing features. 
Due to organizational structure, complex interconnections between the departments and other issues it may be hard to gather and analyze the data. ERP is the tool that allows to collect, organize and interpret data from various business transactions, including:
Customer relations
Supply chain
Inventory
Purchasing
Human Resources
Finance
Sales
Manufacturing
Engineering
Without being processed, such info doesn't have a context and perspective. Besides that, you can't see the connections between different portions of data. Customized ERP solutions allows to extract, automate and organize such data which helps to develop an insight required for smart business moves. ERP software allows organizations to become more flexible and efficient by making data-based decisions.
Source: statista.com