Emails
No need for engaging with messy email chains, email from your healthcare software itself! You can email your patients or their guardians with respect to their appointments, medication advice or follow-ups. Email is a text editor and allows you to attach documents in any format. When the recipient replies back to your email, the response is fetched directly in the email thread and this keeps all correspondence in one place.
Prescriptions
Record all observations, assessments of all patient consultations through prescriptions. Configurable print format builder so that you can format the view of the prescription – using your hospital's letterhead, move data fields around and display only significant information as required. Beautiful and flawless formatting at your disposal with quick and easily configurable tool.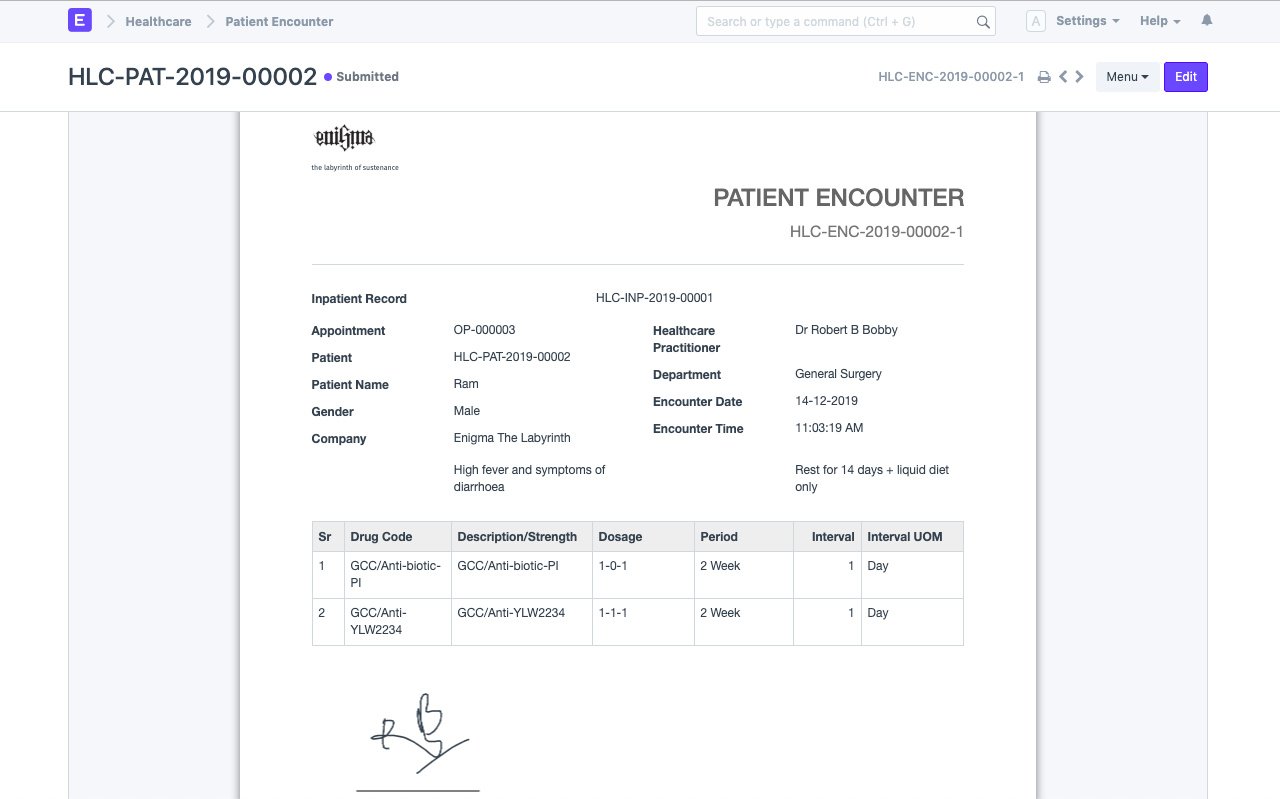 Billing and Pricing
Invoice your patients, chase receivable payments with payment requests and notifications via email/SMS reminders. Provision to create custom print format templates for bills, and set up defaults. As for Item Pricing, it's a one-time configuration and auto-fetched in transactions thereon. This entire cycle can also be automated for repeat transactions based on frequency of repetition.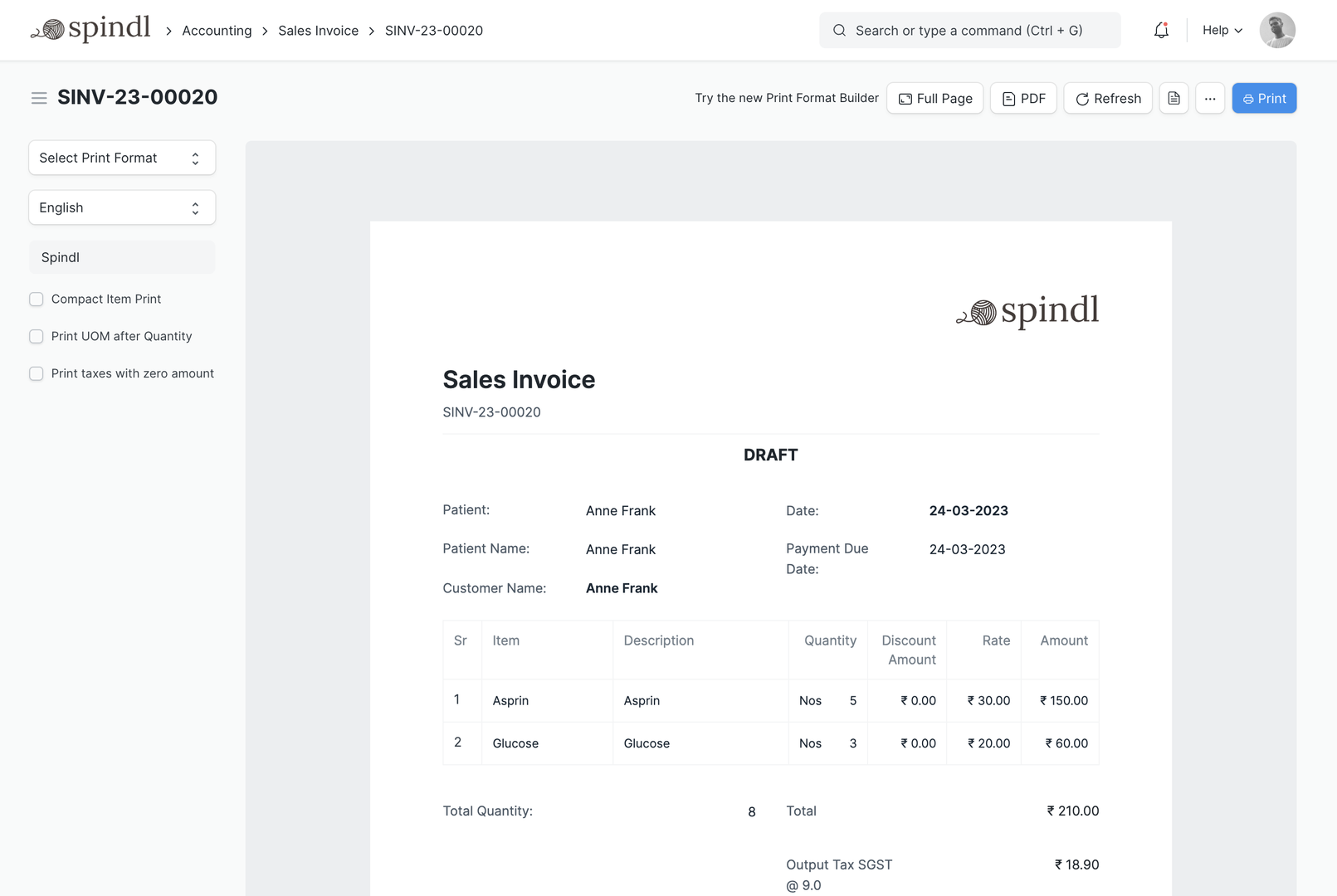 Auto Stock Replenishment
In an industry where the line between life and death is too faint, you cannot afford the stock outs of important medicines. To prevent this, you can track an item's reorder level. When the stock level goes below the reorder level, this healthcare software will create an automatic material request for quicker replenishment of inventory, thereby reducing chances of stock exhaustion.