Project Management
Manage internal and external projects with great efficiency. Bill your Customers for the employees you've sent to their site using Time sheets. Create and track tasks to keep the employees on their toes during an important/big project.
Gantt Charts and Kanban help you track and visualize the tasks for a holistic view and easy reading.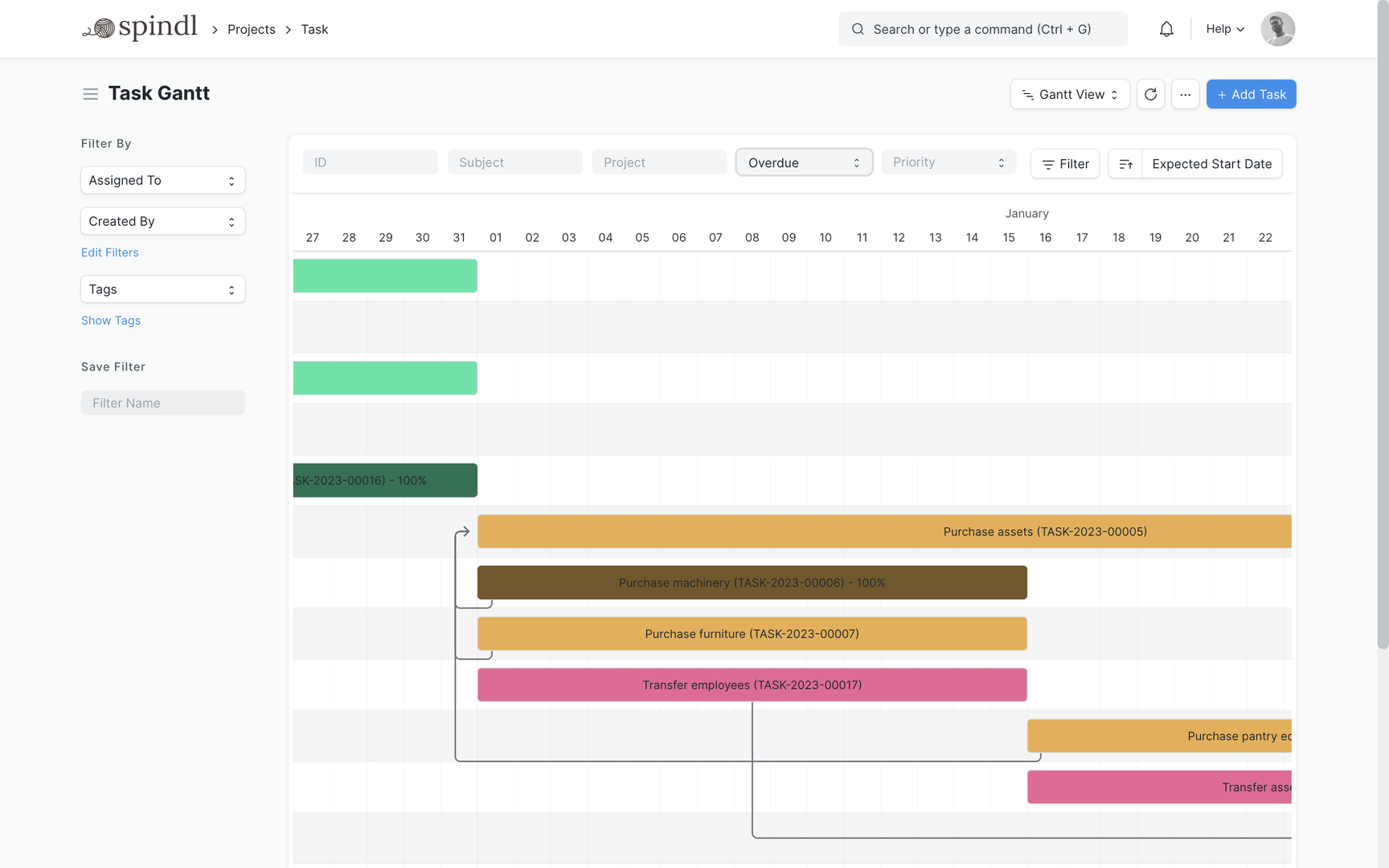 Service Level Agreement
Offering quick and quality resolutions to incoming Issues is not easy. Hence we have the Service Level Agreement feature to set and adhere to standards so that your Customers stay happy.
With Service Levels measuring time to respond and resolve, you can set targets and take appropriate actions to ensure that the Customers are satisfied. SLAs can be automatically applied to new incoming Issues. Support Hours can also be set to properly communicate expectations with your Customers.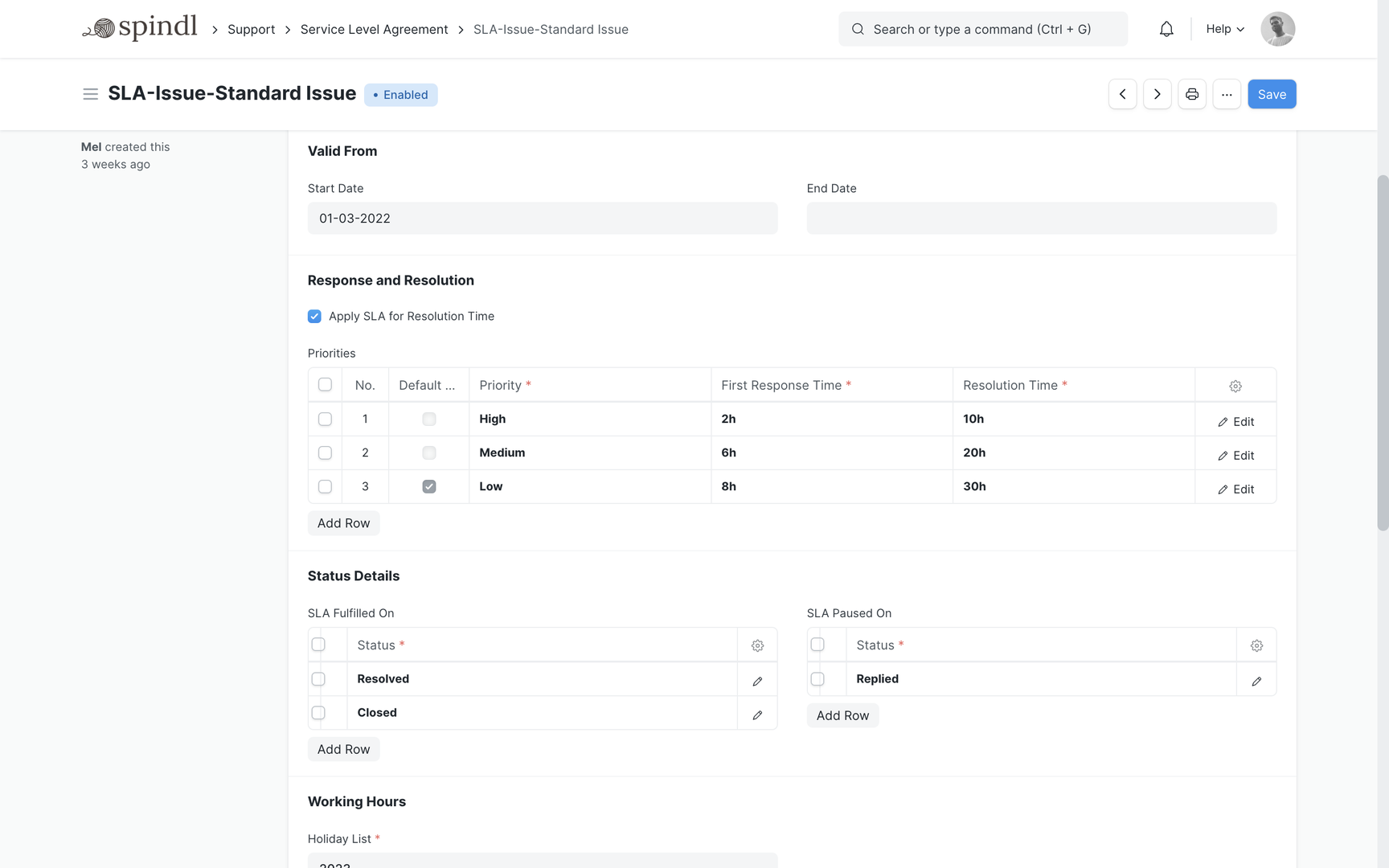 Maintenance Visit
When the Item cannot be brought to your center or servicing is needed at the Customer's site, Maintenance Visits are absolutely needed. Record the progress of the visits, scheduled or unscheduled. Record the person performing the visit and the work done.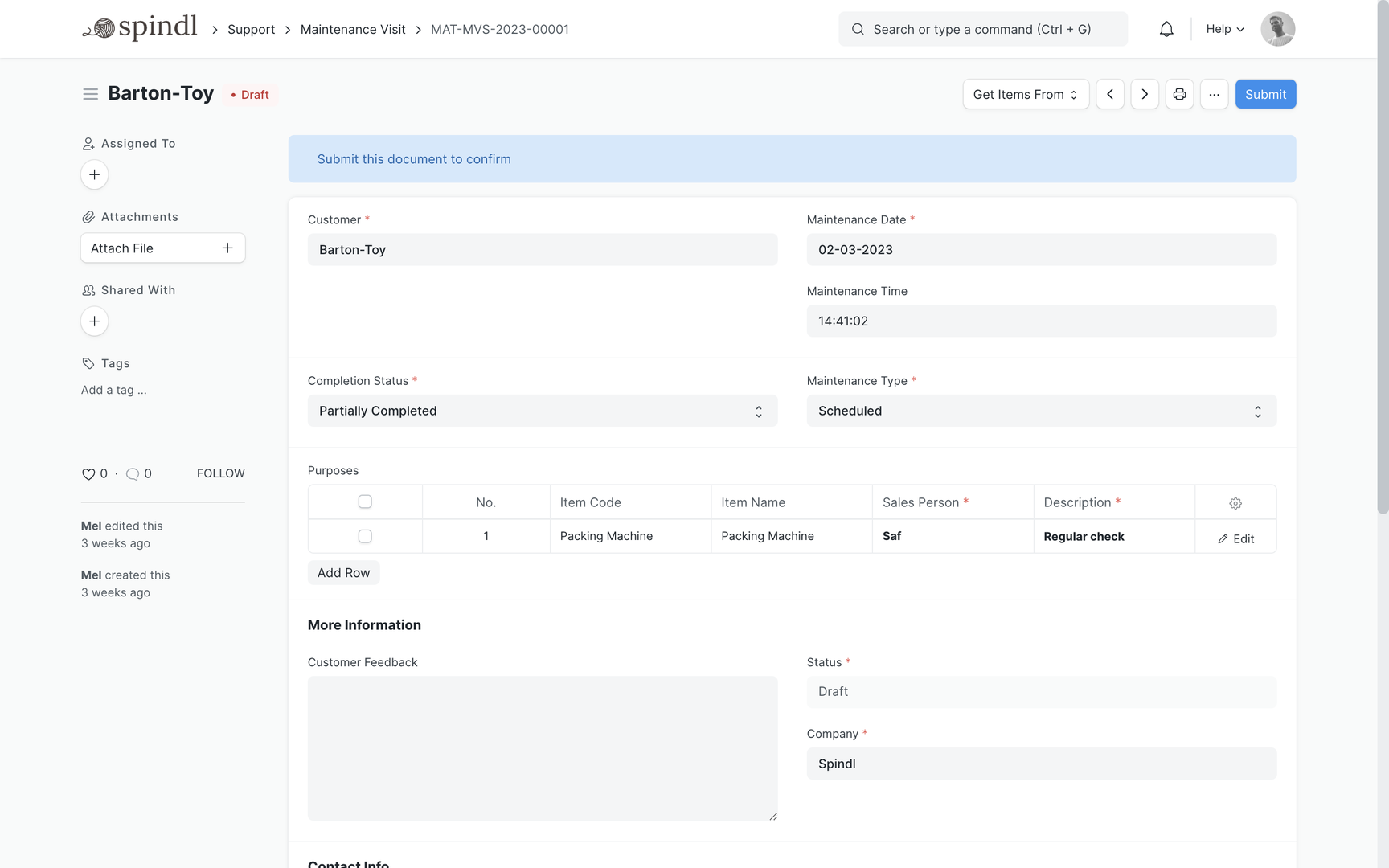 Maintenance Schedule
When an Annual Maintenance Contract is involved, regular maintenance visits are required to keep the service up and running at the Customers' end. Record these easily with Maintenance Schedules. With predefined periods, the schedule can be generated automatically.
Multi Currency Accounting
Send invoices and add expenses in any currency and let the system convert them in your base currency. See financial transaction and reports in multiple currencies. Managing transactions in different currencies simplified with Currency, Exchange Rate masters that capture the exchange rate with respect to multiple currencies for conversion factors.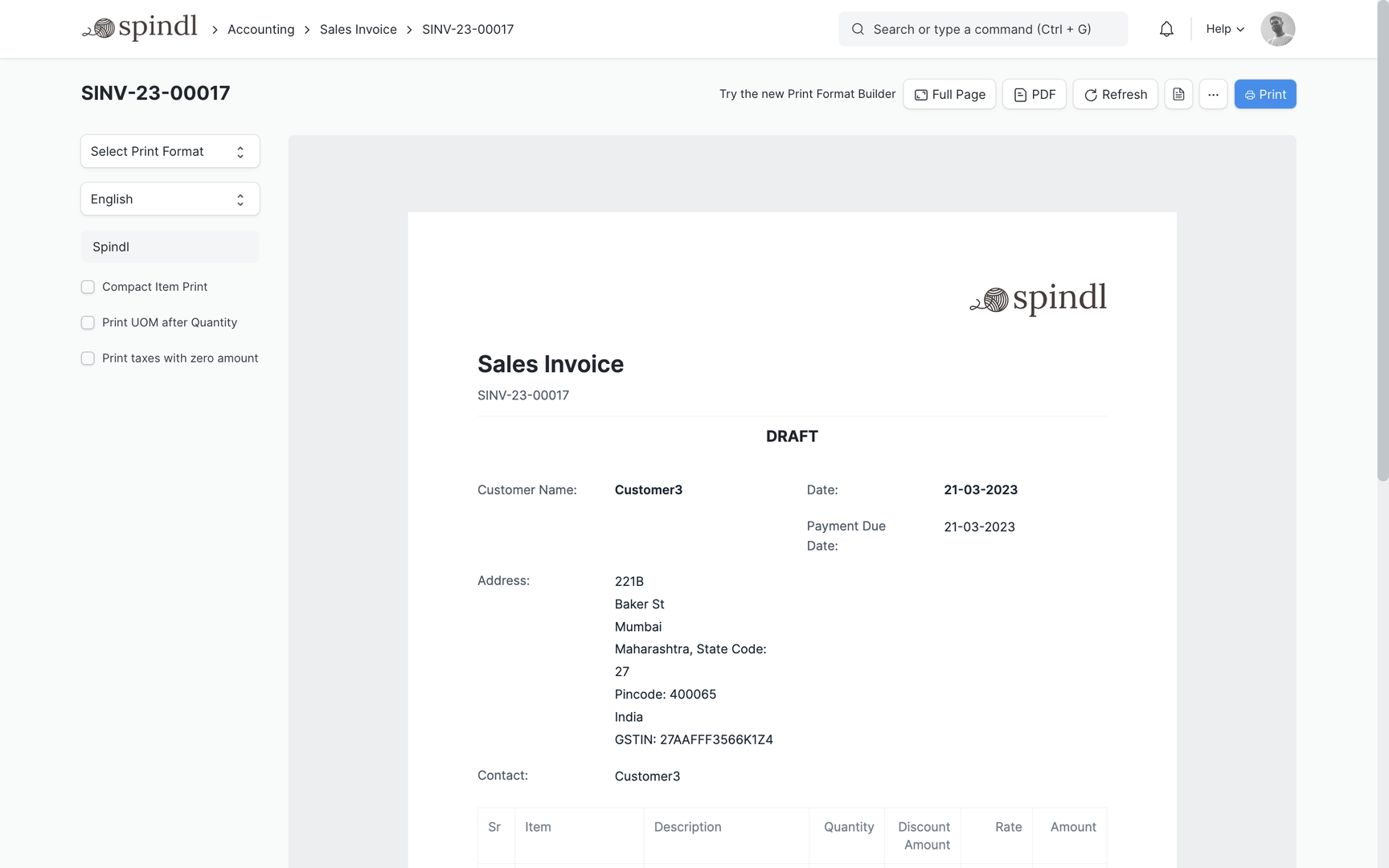 Billing And Pricing
Invoice your customers, chase receivable payments with payment requests and notifications via email/SMS reminders. Provision to create custom print format templates for bills in Jinja/HTML, and setting up defaults so as to facilitate faster processing of transactions. Handle your customer subscription billing life cycle from end to end.
On The Fly Customization's
Map important data specific to your business by adding custom fields in your forms. Customize form behavior by auto-fetching values, hide fields based on user roles. ERPNext allow you to create custom Print Formats.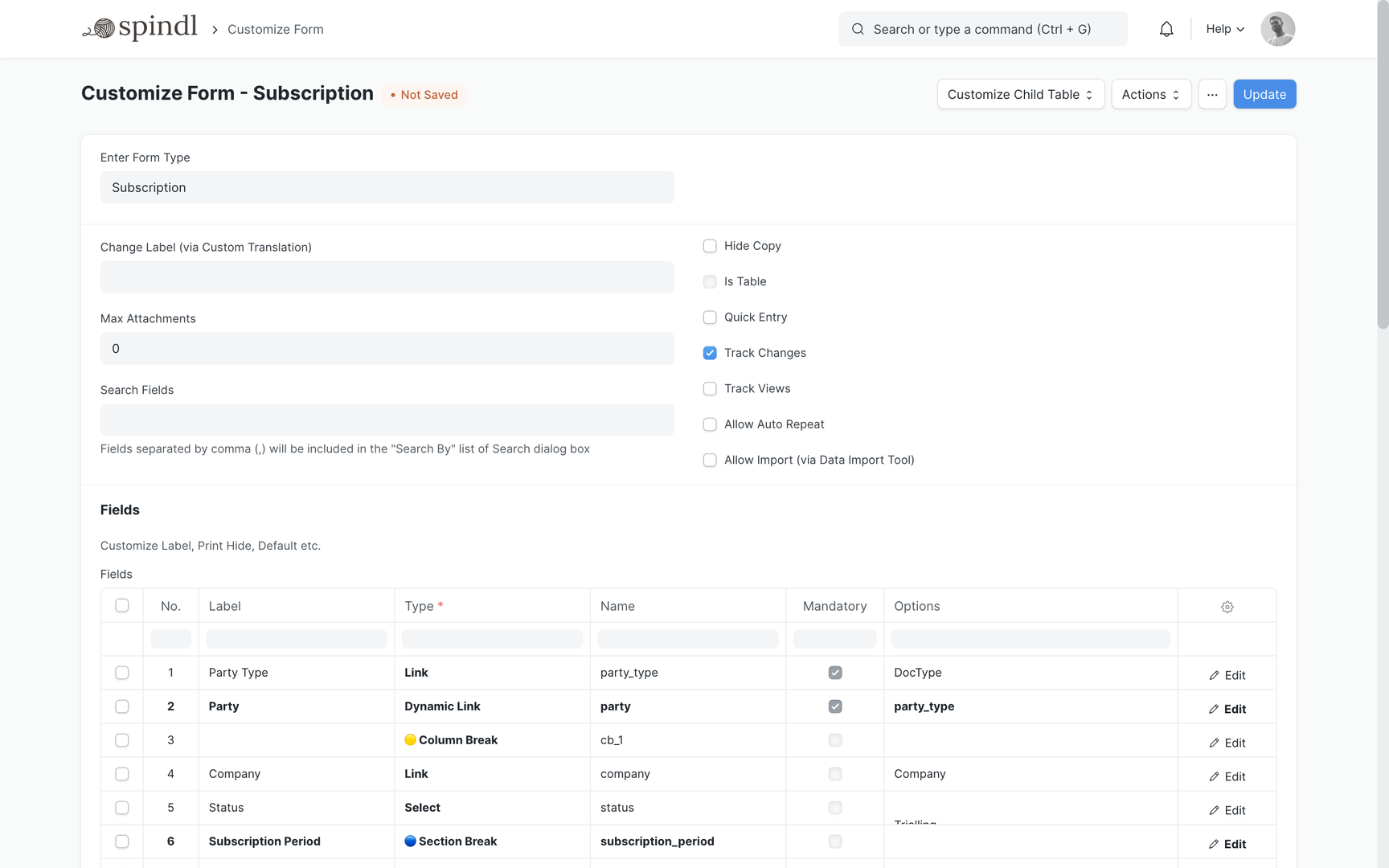 Source: erpnext.com